A Tour of Idols

Beautiful Ramblings of a Restless Mind Tour kicked off in Sacramento, CA on October 20th. I showed up to the show the next day, which was located at the Brick & Mortar Music Hall in San Francisco, CA, the hometown to the main act, Francisco Martin, an American Idol season 18 Top 5 contestant and finalist.
The line outside was getting longer by the minute! Most of his family were seen lining up in the VIP line. Francisco's mother was going down the long main line taking videos with her cell phone, I mean, what parent wouldn't!? You can tell she is definitely proud of her son and wanted to show off all the people that came to see her pride and joy. She was also engaging with the fans outside. This is something you just don't see everyday.
---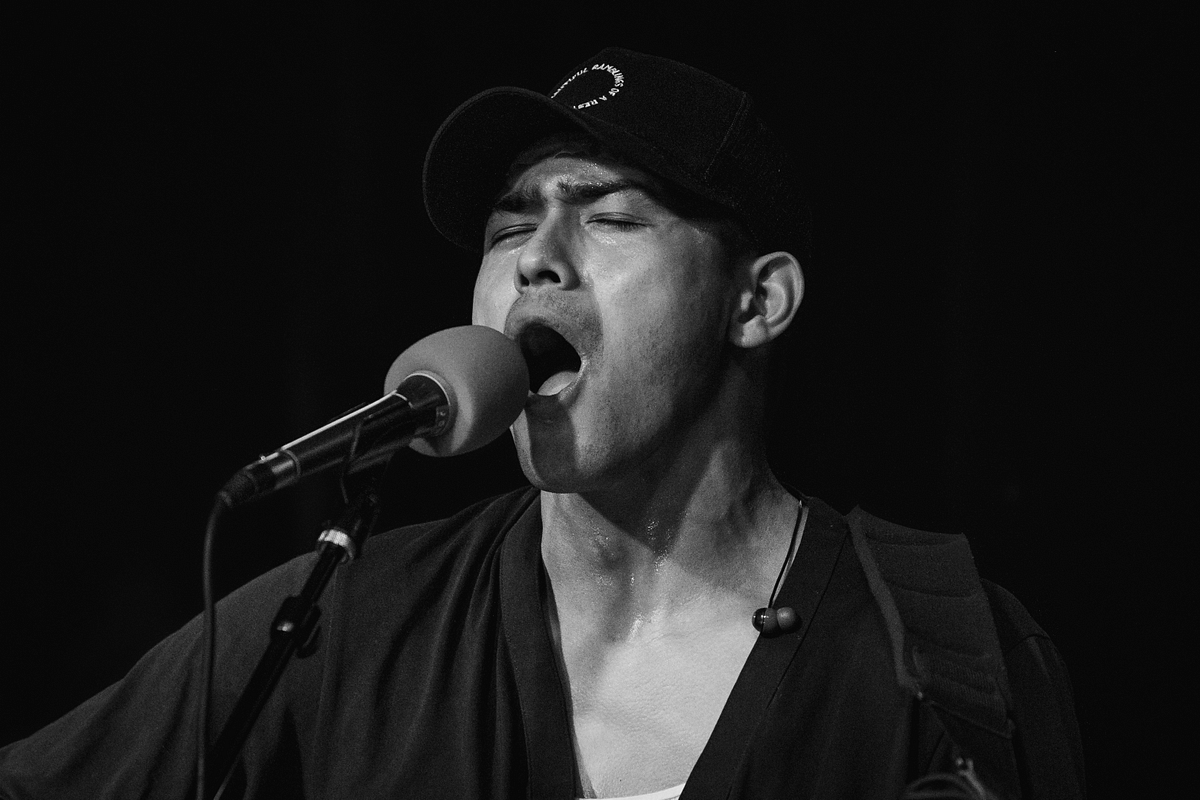 ---
We made it inside!
The show started off with American Idol Top 7 contestant, Hunter Metts, of season 19 of Idol. 

Hunter spoke about a time during Idol that him and the Season 19 winner, Chayce Beckham, were in an elevator and a couple of fans came in. The fans immediately recognized Hunter and said things like, " YOU ARE MY FAVORITE!" not knowing that the winner, Chayce, was right in their presence. Hunter stated this to them and they immediately went on to say the same thing about Chayce! The crowd burst in laughter after Hunter explained this story.  

Hunter also spoke about his experience being mentored by Chris Martin, vocalist of the band Coldplay. Hunter explained how Chris stated that he sounded like Angel Gabriel! This gave way to Hunter singing his song, "Angel Gabriel".
Hunter really wowed the crowd in preparation for Francisco.

---
Francisco came up after Hunter's performance and the crowd burst into cheers to see the Season 18 finalist in front of their eyes. He was really getting into his songs. He danced and even laid on the stage for a brief moment singing one of them! Francisco definitely puts the work in on his songs but he also knows how to wow the crowd.
Francisco's final song was Wild Girl, one of his hit songs BUT let's not leave so soon!
The crowd wanted more.
Francisco came back out after the crowd started chanting. A good minute passed by and out came Francisco! This time, he performed Alaska, a song by Maggie Rogers, the same song that he used for his audition in front of the judges of Idol.
The excitement of the crowd was really shown, some in shock!
---
The show was fantastic and you can tell the crowd was pleased with what they just saw and heard. 
These Idols have a long career ahead of them.
A successful one at that.
---
Francisco Martin: https://franciscomartin.org/
Hunter Metts: https://linktr.ee/huntermetts